FEATURED PRODUCT
SMART TANK SERIES IS HERE!
.
Take control of your aquarium anywhere in the world with your Android or iPhone, all you need is a WiFi connection. Set up is quick and easy, install it yourself – no special tools or expertise required. Functions include light color selections, temperature monitoring, and maintenance and supplies reminders. Choose your favorite light color from pre-selected color schemes or create your own with a tap of your finger.  Successful fish-keeping just got easier.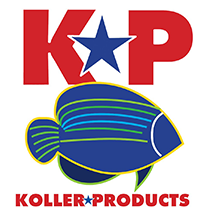 Welcome to Koller Products, the originator of the popular "desktop aquarium".  Our goal is to assist you during your aquatic journey, helping you find success and passion as you enjoy keeping tropical fish.  The designs you see here on our website come from our in-house product designers with many of our aquariums having received national acclaim and awards.  We are proud to say our products are "Made in the USA".
With millions of aquariums sold, Koller Products aquariums continue to be a best seller with both children and adults. Delivering trendy designs that are appealing while addressing the hobbyist's needs and wants, you can count on Koller Products aquariums to be safe and reliable for years to come.  So look around at all we have to offer and certainly contact us if you have any questions or need help, we are dedicated to serving you, our valued customer.