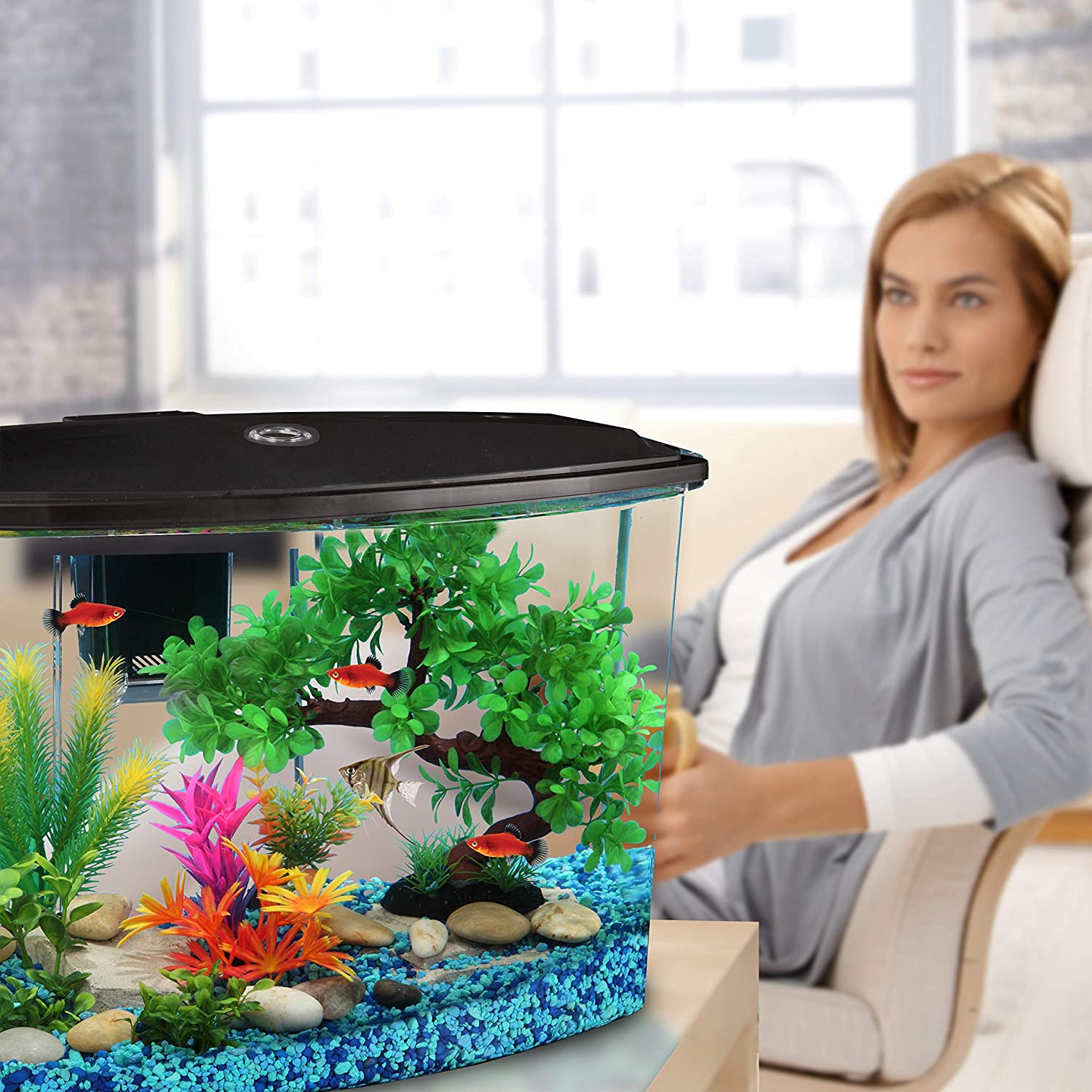 Smartphone App – Free iOS and Android apps, easy to download. . . 1. . . 2. . . 3. Download Smart Tank by Koller Products app to care for your aquarium remotely with your smartphone or tablet.

Peace of Mind – Track your aquarium's water temperature and receive notifications if the tank's temperature goes above or below designated temperatures anywhere there is a WiFi connection.

Schedule Your Own Custom Light Schemes – Create your own customized light color depending on your mood or time of day.

Control Your LED Light Anywhere in the World – With Smart Tank app you can set your aquarium light to come on in the morning and turn off as you head to bed.

Discover Successful Fish Keeping – Always know your aquarium is okay, anytime – anyplace.

Set-Up is Extremely Quick and Easy – Install it yourself, no special tools or expertise required. Simply plug in Smart Tank LED light, download the app to your phone or tablet, sync it to your light and you're done.